Skip to Main Content
It looks like you're using Internet Explorer 11 or older. This website works best with modern browsers such as the latest versions of Chrome, Firefox, Safari, and Edge. If you continue with this browser, you may see unexpected results.
Costume Resources
Berg Fashion Library

Part of Bloomsbury Fashion Central, this resource includes the full text of The Berg Encyclopedia of World Dress and Fashion as well as other eBooks about fashion.
Theatrical Makeup
The Art of Deception: Theatrical Makeup

A major element of theatre production is the visual presentation of the characters envisioned. In a series of videos, University of Portland Performing and Fine Arts faculty member Jill Hoddick presents the basics on applying theatrical makeup and techniques for specific scenarios and character types.
Books for Visual Inspiration
Image Resources for Visual Inspiration
Artstor

Online collection of images covering art, architecture, the humanities, and social sciences. For more information, see:

Using Artstor

.

Restricted to UP students, faculty and staff.
Historic Advertisements for Visual Inspiration
Ad*Access

Created by Duke University, Ad*Access provides an online collection of U.S. and Canadian advertisements covering Beauty and Hygiene, Radio, Television, Transportation, and World War II propaganda between 1911 and 1955.
Magazines for Visual Inspiration
Life Magazine: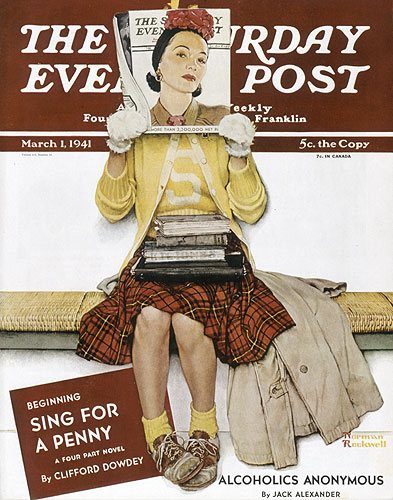 Saturday Evening Post:
Book Searching Tips
Try searching for:
costume history
clothing history
Tips for searching by time period:
Search by century; use numbers (19th century) instead of words: (nineteenth century)
Search by the name for your time period (Elizabethan, Victorian, Restoration, etc)
Try adding the following words to your search to find books that include images:
Pictorial
Photograph*
Illustration*
The * will help you to find variations of those words (photograph* will find: photograph, photographs, photography)
library@up.edu | 503.943.7111 or 800.841.8261 | 5000 N. Willamette Blvd., Portland, OR 97203-5798
© 2020 University of Portland, All Rights Reserved | Icons made by Freepik from www.flaticon.com