Skip to Main Content
It looks like you're using Internet Explorer 11 or older. This website works best with modern browsers such as the latest versions of Chrome, Firefox, Safari, and Edge. If you continue with this browser, you may see unexpected results.
British Newspapers for Visual Inspiration
More Magazines for Visual Inspiration
Better Homes & Gardens
Chatelaine
Redbook
Town & Country
Class Activity: Magazines & Advertisements
1. Connect to Ebony magazine and choose Search within this publication.
2. Try searching for words such as neighborhood or housing (or try other words) to find images of life in cities. Limit your search to the date range of 1950-1959.
3. Be prepared to show a few images and how you found them.
U.S. Magazines for Visual Inspiration
Life Magazine: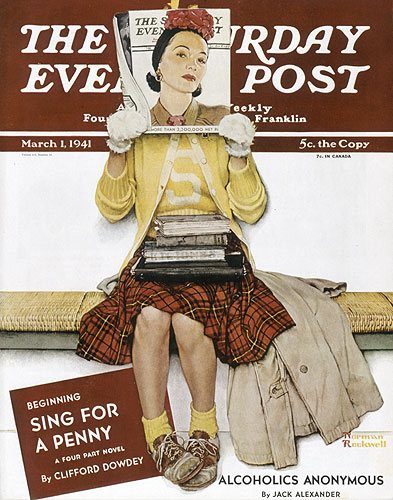 Saturday Evening Post:
Historic U.S. Advertisements for Visual Inspiration
Ad*Access

Created by Duke University, Ad*Access provides an online collection of U.S. and Canadian advertisements covering Beauty and Hygiene, Radio, Television, Transportation, and World War II propaganda between 1911 and 1955.
library@up.edu | 503.943.7111 or 800.841.8261 | 5000 N. Willamette Blvd., Portland, OR 97203-5798
© 2020 University of Portland, All Rights Reserved | Icons made by Freepik from www.flaticon.com